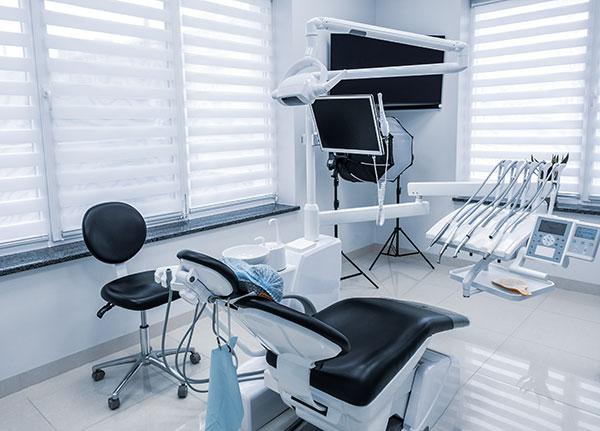 Deciding to buy a dental practice versus doing a scratch start up is a huge decision. There are many factors to know prior to jumping in to one of those choices. This is your future and a huge investment so we need to do it right. Obviously, this is a personal choice that you need to know your exact budget first. Both are great choices IF you have a clear vision and a business plan. Failure is not an option as this is your future, right? You deserve the best doc!
Let's think about each option:
Buying a Dental Practice (Acquisition)
Here are only some things to consider:
How much income do you want to make and are there enough operatories to make it happen?
Are you wanting to be an insurance driven practice or FFS (fee for service) office? What insurances are they already accepting? Do they accept state plans?
How high is the existing overhead as you may now have way more bills? (New loan, upgrades, etc.)
Employee consideration: How many team members are there? What are their wages and benefits? Are they about to retire? Are they coachable? Are their clear defined roles and job descriptions in place? Do they have any write ups already? How long have they worked there or is there employee turnover? How often are their team meetings?
Patients: How many truly active patients are there? Are the charts digital or is it hard to run reports? What type of dentistry did they do? How is their periodontal protocol? What is their average production per patient visit?
Brand: What is this office known for? Evaluate their website and online reviews. How hard will it be to rebrand the existing dental practice?
Marketing: What marketing effort is in place? Where did their new patients come from? How is their referral system? What businesses are nearby?
Dentistry: What gets referred out? What type of dentistry is being done?
Fees: What are their patients paying? What is the insurance fees in place? When was the last time they raised fees?
Dental office: How old is the equipment? Any ongoing loans/leases? How is the condition of the building? Is there room to add ops if needed?
Accounts: What is the past due accounts? Will the owner keep them or are you billing the patients? Are there signed financial arrangements with the patients?
Doing a dental start up (Scratch start up)
Income: What income are you needing to live? Do you have college loans? Can you go 1 year without income if needed? Do you have a huge following so you are instantly able to fill your schedule? Do you have money to invest? Will you reach your retirement goals? Can you secure the financing that it takes?
Marketing: How much are you willing to spend on marketing? It takes much more with a scratch start up? Can you afford an incredible website with SEO? Are you willing to use social media? Are you willing to market to bring your ideal patients?
Employees: Do you know each position to be able to train? Do you have income to hire a dental coach or consultant to get systems in place? Can you afford to hire experienced team members to match the type of dentistry you want to do?
Do you have a perfect location? Location is the most important aspect of a start up.
Do you have the confidence it takes to build a practice fast? You will need to get to 1200 patients as quickly as possible.
Do you have leadership skills to hustle?
Do you have the communication skills to close the treatment plans?
BOTH ARE GREAT OPTIONS!
The key is to come up with an end goal for your life. Create your own vision and design a clear business plan. I don't want you wasting time or money. Too many dentists are losing out time with their family and their friends and developing health issues. It's important to do things right the first time and create your legacy.
I am cheering you on and support your decision. I have helped many acquisitions and start ups if you need assistance. Reserve a call with me and let me relieve some weight off your shoulders.
Sincerely,
Coach Heidi Mount