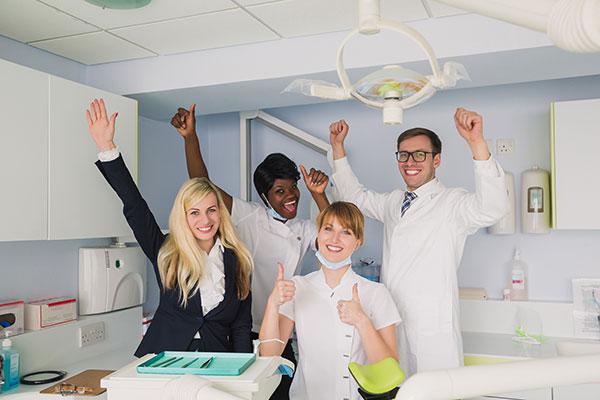 Lots of dentists are struggling with having enough employees or finding them. The way we looked for employees or ran advertisements don't quite work like they use to.
Here are some thoughts for you to consider:
Be open to hiring "Flexible Hours". Some help or shorter days is better than no help.

Create an amazing culture so rumor has it that you are a great place to work.

Be open to on the job training with a reward system.

Talk about the BENEFITS of why pick you to work for. (Willing to train, room to advance, fun place to work, we appreciate our employees, etc.)

If where you are advertising isn't working, try a different platform. Example; DentalJobs247.com is a great resource

Have employees help recruit. Brag about your office on NextDoor or social media platforms. This is technically advertising for new patients too.

Reach out to the dental schools and offer to meet students or give a tour of your office PRIOR to graduation.

Don't keep toxic employees where you loose the good ones.

Schedule to meet production goals without burning out your team.

Don't assume people just want high pay...there are unhappy employees everywhere. Find the best fit.

Remember that people like to learn more or they get bored.

Help the world get to know you on social media platforms. I can usually tell when you hired out your social media and your office is NOT providing good content. Get to know me on instagram @HeidiMountDentalCoach or find me on Facebook.

Don't forget to celebrate your wins with your team and discuss what IS going well.
If you need high impactful hiring ads or any resources, please email me at Heidi@CoachingDentist.com
Best to your success,
Coach Heidi