This is a topic that takes some discussion as there are lots of variables that take place. Ultimately, the best decision is what is the simplest for you, your payroll dept, and your software reports.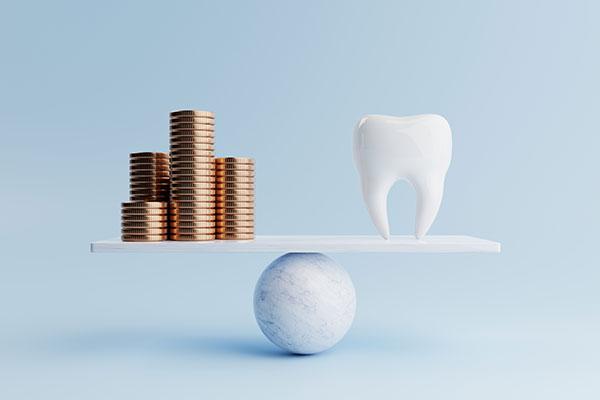 In general, there are 3 ways to pay or be paid;
Paid on collections posted to the dentists' I.D. in the software $47,000 X 33% = $15,510

Paid on collections and subtracting the laboratory costs (Some owners do the math like: Collections X Percentage of pay less lab fees and other owners Collections - lab fees X Percentage of pay = paycheck.) Some owners split lab bill. One way could look like this: $50,000 collected - $1800 (50% of lab expenses) X 35% = $16,870

Paid on a percentage of production posted to the dentists' I.D. in the software. Example $52,000 production x 30% =$15,600
The biggest issue that I find is getting accurate reports. Whether it's a posting issue or an allocating funds issue. This person in charge needs to be extremely analytical. We need accurate payroll.
It is VERY IMPORTANT to run a day sheet and make sure that it is 100% accurate daily while we can remember what was done. Associates may need to track your patients to make sure payment was posted to your I.D.
One thing owners need to think about is that "it is not fair" if your team doesn't collect money due from patients or the insurance OR post it inaccurately. Also, it's not fair that you give big discounts, run specials, or accept low paying PPOs, Medicaid, etc. Keep that in mind and appreciate your team.
Some things the associate should know is that it's not fair to the owner if you are slow, needing to redo your work, or you make it difficult for the lab to create lab cases that can't be accomplished. Whether the lab can't see an accurate margin or the impression is warped etc. This creates extra chair time, lab fees, and frustrates patients which could cause bad online reviews. Most importantly, you must finish your chart notes so the team can post in the ledger. This means, there should be pre-op images and a narrative or whatever is needed to get payment from the insurance company.
Most associates are paid between 28-35% of collections. A lot of this depends on the type of work you do, if lab fees are deducted or not, or if it's a PPO or FFS office.
If you pay on PRODUCTION and you are a PPO office, it's nearly impossible to get accurate reports. For example, if the associate is being paid every 2 weeks. You may not get paid from the insurance company for weeks and then be deducting the write offs, rebilling, doing insurance claim corrections, etc. Now we are trusting spreadsheets and have a higher risk for mistakes on the calculations. Trust me, it's not as clean and you would be better off paying a flat rate. So much simpler. Insurance money is never guaranteed and you may be chasing it down. This is why it is so important to keep A/R under control and collect from patients money due.
You can always set goals and add bonuses for your associate. This is simple math and understanding your profit and loss statement.
The key to each of you making a good income is all in how your team schedules patients and gets the patient to value your services so they show up for their dental appointments.